SCC Digital Bulletin
Mobile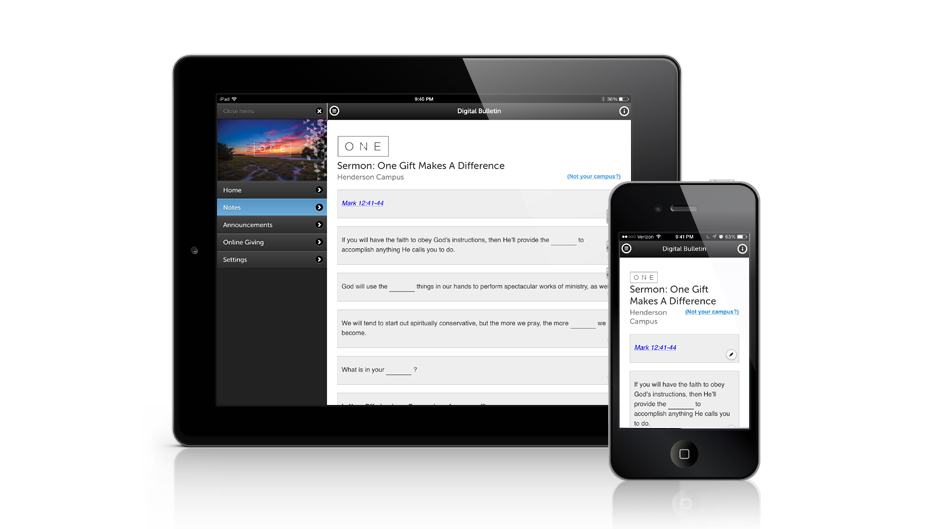 The web-based app allows users to take notes on the sermon, read anouncements and email them to any mailbox. The user can toggle between an infinite number of campuses, each with unique information. The app also allows users to give online.
The app accompanies a hard-copy bulletin to help offset printing costs while also enabling the ability to make last-minute changes to content.
View the full app on any device at sccbulletin.com. Collaboration with web developer.
Date
March 2013
Client
Savannah Christian Church